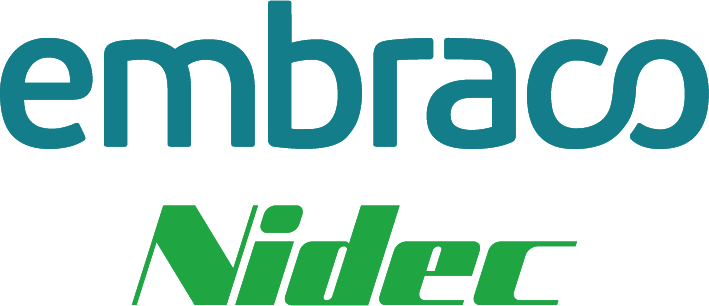 Embraco, a portfolio brand of Nidec Global Appliance, has been creating high-quality and reliable refrigeration compressors for 50 years. In fact, did you know that one out of five compressors across the globe carry the Embraco brand name.


Embraco Refrigeration Compressors
Embraco counts on a broad and efficient portfolio of fixed and variable speed compressors for household appliances, food service and food retail equipment, merchandisers and special applications. Since 1971 Embraco compressors have been used with traditional refrigerants, but in the last decades, the company has been a pioneer in the transition to natural refrigerants.
Embraco Condensing Units
The same trusted quality standards you know in Embraco compressors, is also available in their high efficient and easy to service condensing units. The portfolio covers solutions for service cases, upright refrigerators, undercounter freezers, prep tables, reach-ins and merchandisers.
Why choose an Embraco condensing unit?
Reliability: Embraco quality standards in every component
Matching parts: carefully dimensioned components and compressor-condenser set
Reduced complexity on unit selection, supply chain and production processes
Ease of service: standard electrical connections and commonly found components.
For more information contact your local Beijer Ref Australia branch.