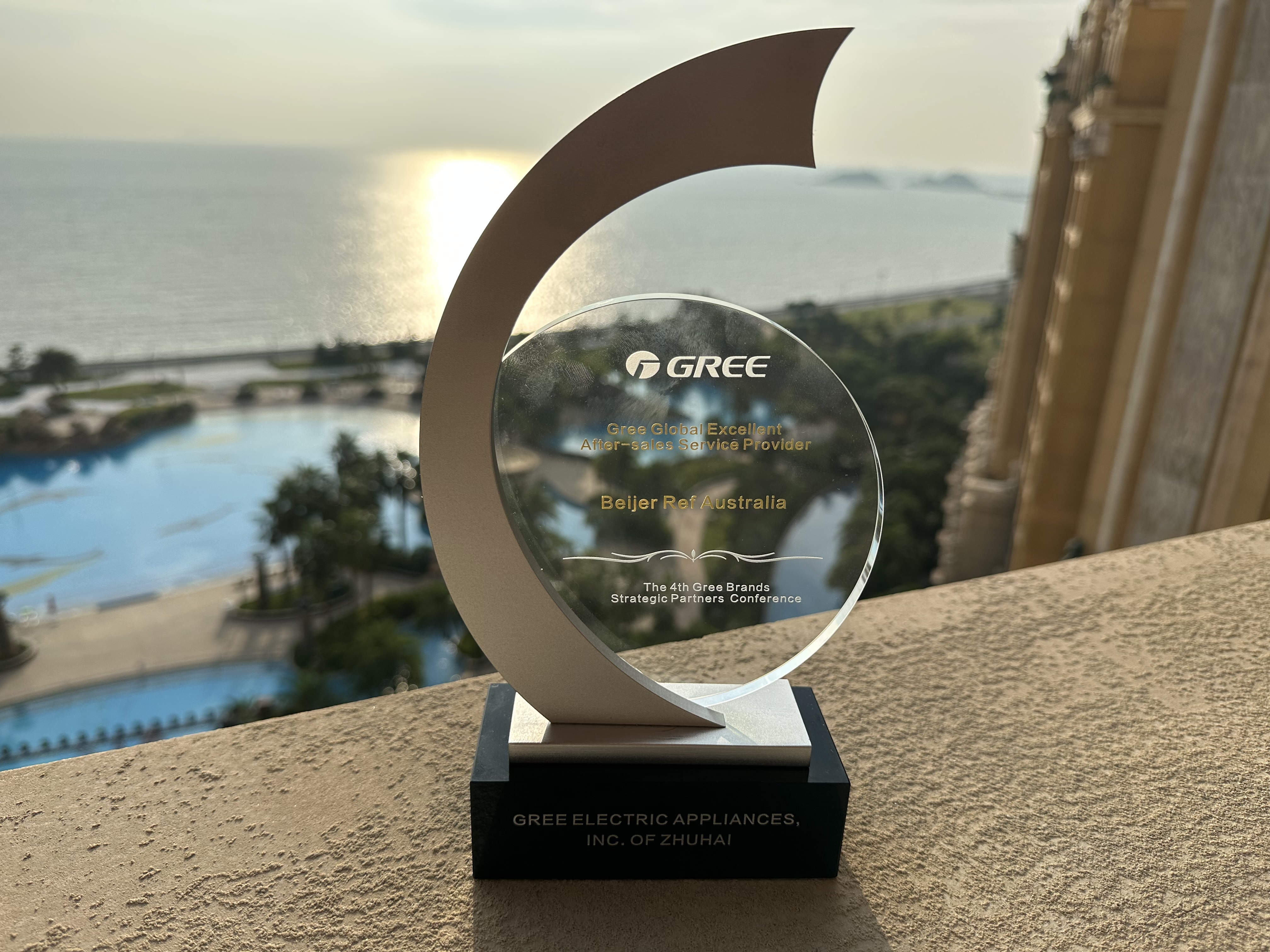 Beijer Ref Australia Earns Top 10 Spot in Gree's Global Ranking
Beijer Ref Australia has been recognized as one of Gree's Global Excellence After-Sales Service providers, securing a spot among the top 10 out of 153 countries. The award reflects Beijer Ref Australia's dedication to delivering outstanding after-sales service, setting a high standard within the HVAC industry.
The evaluation, which considered factors such as response time and overall customer experience, highlights Beijer Ref Australia's commitment to customer satisfaction. This achievement not only strengthens the company's position in the Australian HVAC market but also reinforces its role as a trusted partner in the global HVAC industry.